Empowering women in agriculture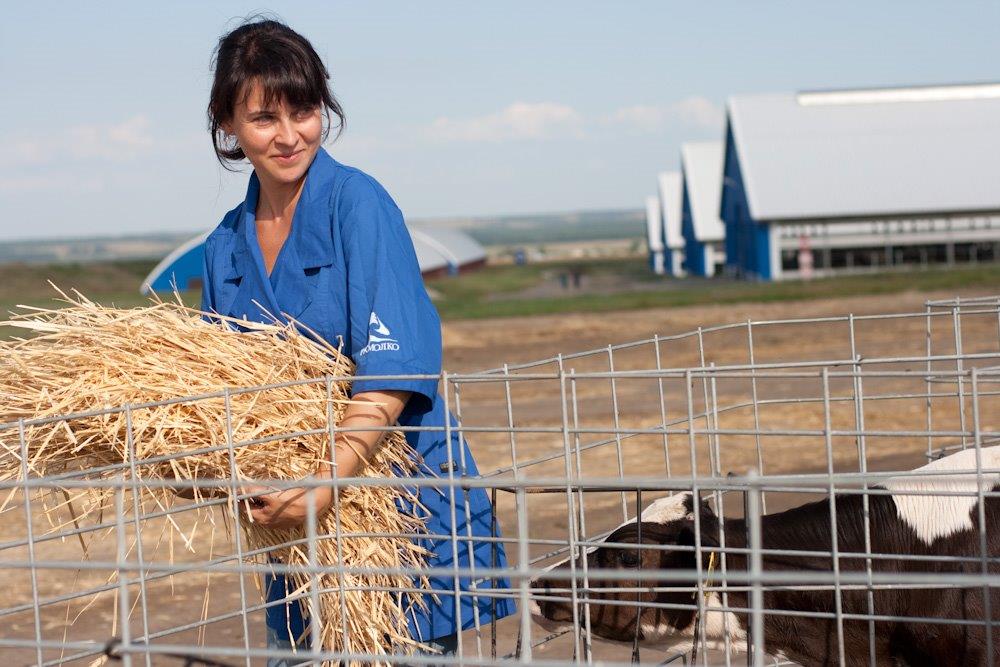 Agriculture has historically been a male-dominated sector, which is why Rusmolco is committed to championing agriculture as a fulfilling career for men and women. We do that by encouraging more women to enter the sector, giving them the support, they need to progress to leadership positions, and promoting equal opportunities and gender equality. Today 30% of Rusmolco's workforce is female, including 31% of middle managers and 28% of workers in skilled positions.
That includes women like our Head of Human Resources division, Julia Brykina, and our Head of Treasury, Irina Volkova, who have spent ten years and nine years with the business respectively. Both have developed their careers at Rusmolco at the same time playing their roles as a mother, wife and raising their families. While balancing home and work life, both have taken on new challenges and responsibilities and developed as intuitive and empathetic leaders. All the while, helping themselves and our business to succeed.
All our employees have the access to training programmes and opportunities to develop their careers, whatever their gender, and have the flexibility to juggle work with family life. For example, parents can flex their working hours to make time for school visits and events by starting two to three hours later in the morning or leaving a few hours early in the evening. We also work flexibly in line with Russian Labour Code which sets working hours for women in rural areas at 36 hours per week rather than the standard 40 hours.
Antonina Mitina, a mother of two young daughters and  Rusmolco's Head of Legal Division,  believes it can be a difficult balance for many women to juggle both, a career and their family at the same time: "The biggest difficulty for many working women is to make a right choice – to attend a school event with your daughters or to attend an important work meeting. It is our supportive culture at Rusmolco, due to which we try to find the best solution to keep our employees and their families happy as this creates an engaged workforce that is passionate about delivering results, rather than just ticking boxes!"