Encouraging the next generation of specialists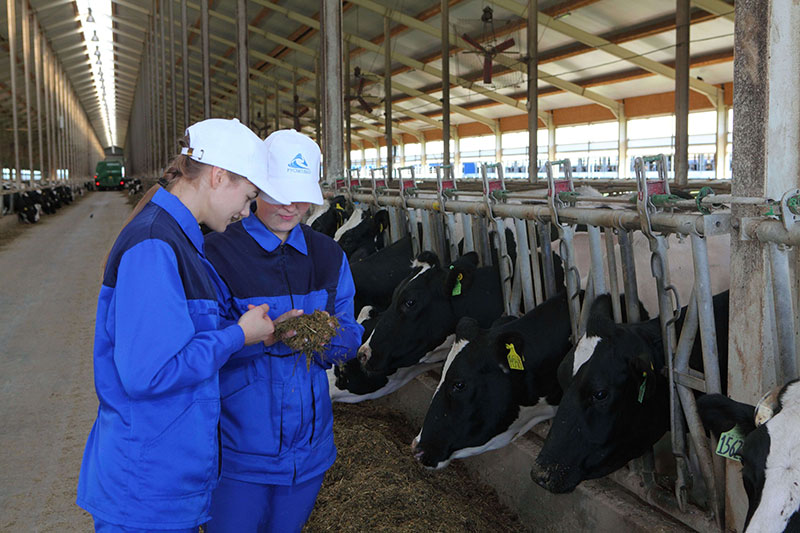 In the 1990s, rural communities were abandoned as people headed to the cities for work, but in the last two decades that has changed. At Rusmolco, we are doing our part to promote agriculture as a rewarding career with plenty of opportunity for training, progression and personal growth. From partnering with universities, colleges and technical schools, to providing on-the-job experience for students, we take pride in helping to nurture and develop the next generation of agricultural specialists.
We have been working with Penza State Agrarian University since 2012 and provide paid internships to students there so they can gain practical experience. During these internships, students are assigned a Rusmolco mentor to teach them the technical processes and help them master the skills they need to succeed in the profession. They receive free food and housing on top of their salary and can also nominated for a Rusmolco scholarship once they have completed the programme. 
"Awarding students from the Penza State Agrarian University with Rusmolco's scholarships is an established tradition and an exciting opportunity for fresh agriculture graduates" says Julia Brykina, HR Head of Rusmolco. "We can see that many graduates are determined to further connect their lives and careers with agriculture, therefore we motivate them, encourage their academic success and desire to develop professional skills. These young specialists help us to form the company's talent pipeline. Today we employ more than 170 graduates from the Penza State Agrarian University."
Veronika Serova is one of them. She graduated from Penza State Agrarian University and now works as a zoo-engineer at Rusmolco's dairy farm in Serdobsk. "I have been working for Rusmolco since 2019 and am taking the next step in my education by studying for a master's degree at the university. I really value the opportunity to work on of the World's most technologically advanced and modern dairy farm and improve my experience. As I gain enough experience, there will also be opportunities for career growth."