ofi

wins sustainability innovation award at food ingredients europe
Cocoa Compass, ofi's ambition to make the future of cocoa more sustainable, has won the Sustainability Innovation Award at this year's Food Ingredients Innovation Awards in Paris.
Winners were chosen by an expert judging panel for their outstanding contributions to the food and beverage ingredients industry. Cocoa Compass sets challenging goals to tackle the key issues facing cocoa-growing communities and achieve a future in which farmers can earn a living income, children come first, and the natural world is protected.
The judges said data showing the measurable impact of sustainability actions played a part in their decision. Cocoa Compass has provided on-the-ground support to over 270,000 farmers in nine countries through sustainability programs run in partnership with our customers and enabled actions like rolling out child labor monitoring and remediation systems across all programs.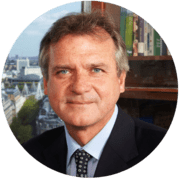 Gerry Manley, CEO of ofi cocoa and Chief Sustainability Officer of ofi said:
"We launched Cocoa Compass to help tackle some of the biggest challenges in cocoa and we're delighted that Fi Europe has chosen to recognize the progress made so far. It is testament to the incredibly hard work and dedication that our teams around the world put into creating a better future for cocoa farmers and the natural world, every day. There's more to do and I look forward to working with our customers and partners towards our 2030 goals."
Read our latest Cocoa Compass Impact Report 2020/2021 to learn more.