The Capitals drive Long-Term Value and underpin a significant portion of a company's market value. The Integrated Impact Statement (IIS) is a decision-making tool, which allows ofi to manage Long-Term Value. This tool will help embed sustainability concepts – such as multi-capital accounting – into the heart of our business, through finance.
The IIS tool is made up of 3 elements: Profit and Loss; Balance Sheet; and Risk and Opportunity Statement; and covers three Capitals;
Natural Capital: The land, water, biodiversity and other ecosystem services required for food, feed and fibre production. This includes the accounting for renewable and non-renewable environmental resources which ofi depends on for its long-term sustainable operations and associated externalities.
Social Capital: The relationships we forge and nurture for long-term commercial success. This includes the accounting for external stakeholders in society – community, institutions and ofi's contributions to those relationships through its community-based programmes.
Human Capital: The talent, skills, dedication and inspiration of our workforce and management, and our responsibilities towards them. This includes the accounting for all internal stakeholders, our workforce and management – which ofi relies upon and contributes to, through training and capacity building – and safe and healthy workplaces where rights are respected.
Like a control tower, the IIS decision-making tool effectively reports and allows ofi to manage long-term value.
The IIS leverages existing frameworks by  Accounting for Sustainability, the Capitals Coalition and The Economics of Ecosystems and Biodiversity for Agriculture and Food (TEEBAgriFood).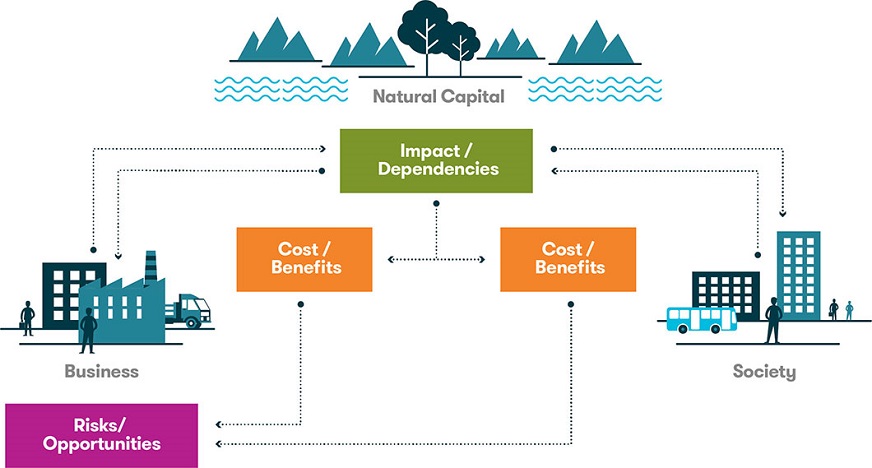 Source of framework: Capitals Coalition (https://capitalscoalition.org/)